12.14.2021
Lifeguard Training Course Now Enrolling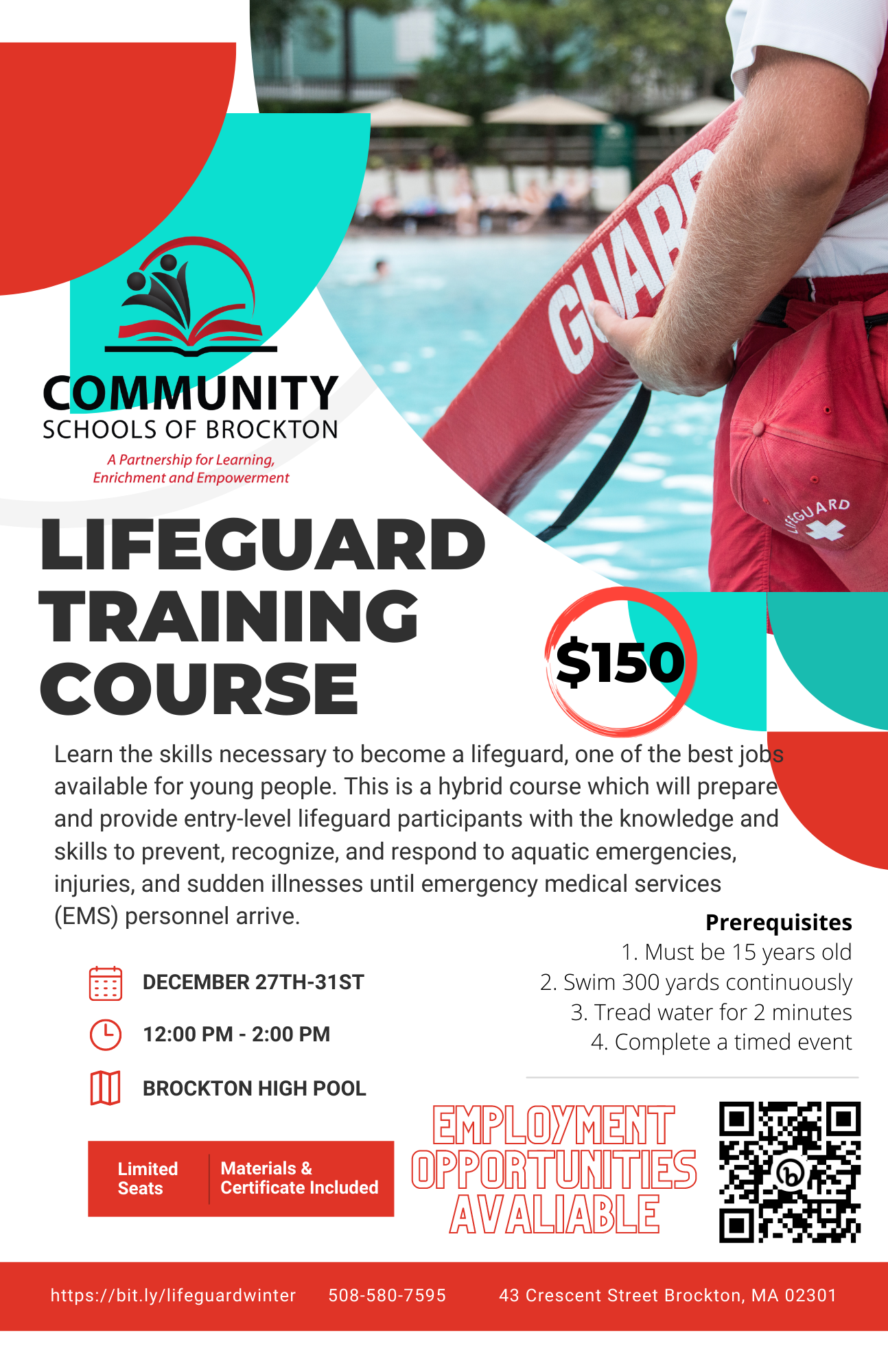 Community Schools of Brockton is excited to offer a new Lifeguard Training Course for ages 15+ from Dec. 27-31 in the Brockton High School pool.
Instruction runs from noon to 2 p.m. Cost is $150.
Participants must be able to swim 300 yards continuously, tread water for two minutes and complete a timed event. They will learn the skills necessary to become a lifeguard, one of the most important and best jobs for young people.
Seats are limited for this popular course. Be sure to enroll now! Materials will be provided along with a certificate of completion.
To register, go to https://bit.ly/lifeguardwinter or use the QR Code on the flyer.
---
9/23/2021
DRIVER EDUCATION SESSION ENROLLING NOV. 9-DEC.7; TWO CLASS OPTIONS
«
previous
1/3/2022
AFTER SCHOOL PROGRAMS CANCELED WEEK OF JAN. 3-7
next
»