8.6.2021
First Fall Driver Education Session Enrolling; Two Times Offered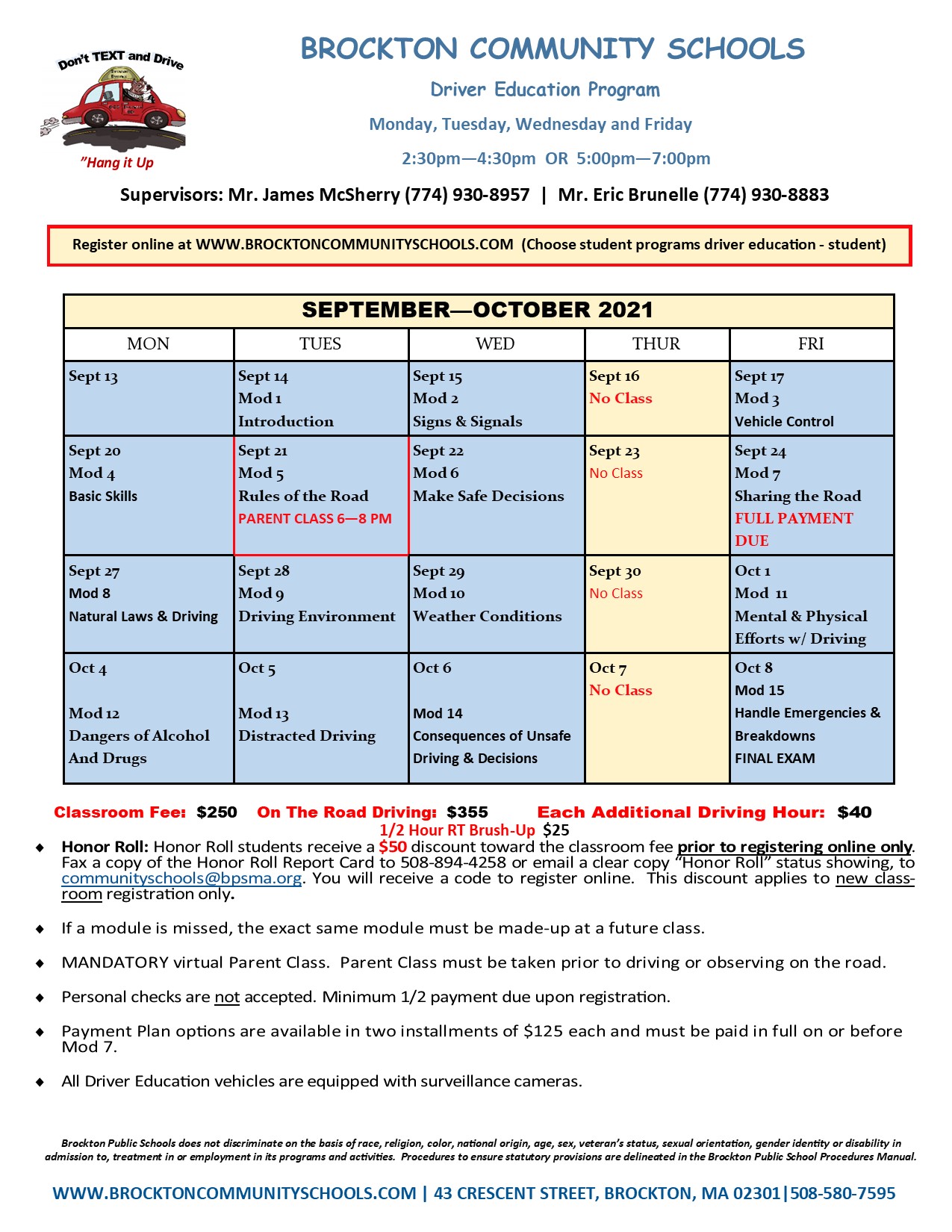 It's time to take the wheel and learn to drive. Enrollment has opened for our Sept. 14- Oct. 8 Driver Education class and for the first time we are offering two sessions to choose from to make learning to drive more accessible to everyone.
One class runs from 2:30 p.m.-4:30 p.m. during this newest session and the other is scheduled from 5 p.m.-7 p.m. Please click on the below pdf file to see the enlarged flyer.for more information about fees and requirements.
Please also click the link to register. Go to Student Programs then pick Driver Education. The classes are located at the bottom of the list.
---
8/4/2021
ACT ONE SCENE 1'S 'WHATEVER" RUNS 8/5-6 AT 6 P.M. AT BHS
«
previous
9/23/2021
DRIVER EDUCATION SESSION ENROLLING NOV. 9-DEC.7; TWO CLASS OPTIONS
next
»