12.21.2020
THERE'S STILL TIME TO BUY THE PERFECT STOCKING STUFFER!
Happy Holidays from Brockton Community Schools!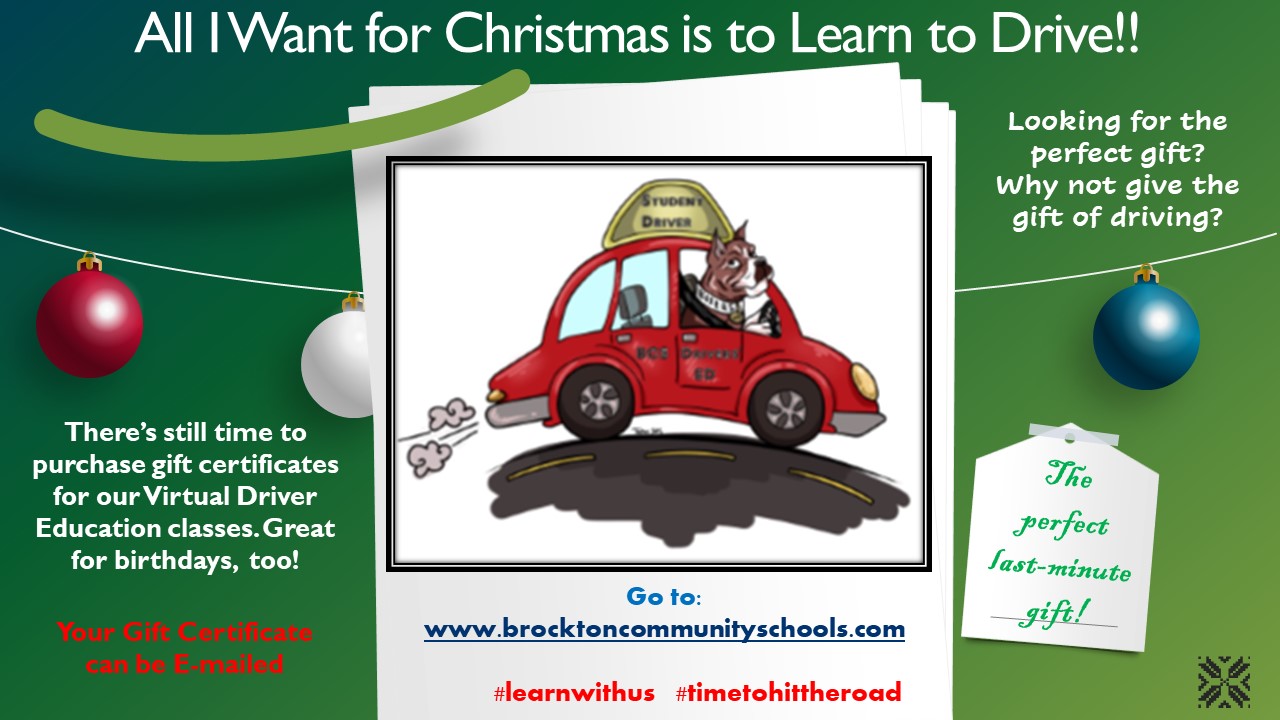 Do you know someone who's eager to learn how to drive in 2021? How about surprising them with the perfect stocking stuffer by paying some or all of the cost?
The Community Schools of Brockton is offering a great, new opportunity this holiday season. Give the gift of driving through certificates on our website for Virtual Driver Education classes and our On the Road Driving Program.
Upcoming sessions run from Jan. 12, 2021 to Feb. 8, 2021, and from Feb. 9, 2021 to March 3, 2021. Gift Certificates for our Virtual Driver Education classes and On the Road Driving can be purchased in any denomination. The full costs are $250 and $355, respectively.
Get yours today by going to http://bit.ly/BCSDriving
Certificates will be emailed upon purchase.
Thank you!
---
11/9/2020
$5,000 AND CLIMBING; LET'S KEEP GOING!
«
previous
1/4/2021
BROCKTON BLAZERS SOFTBALL SIGNUPS FOR SPRING PLAY
next
»