9.11.2020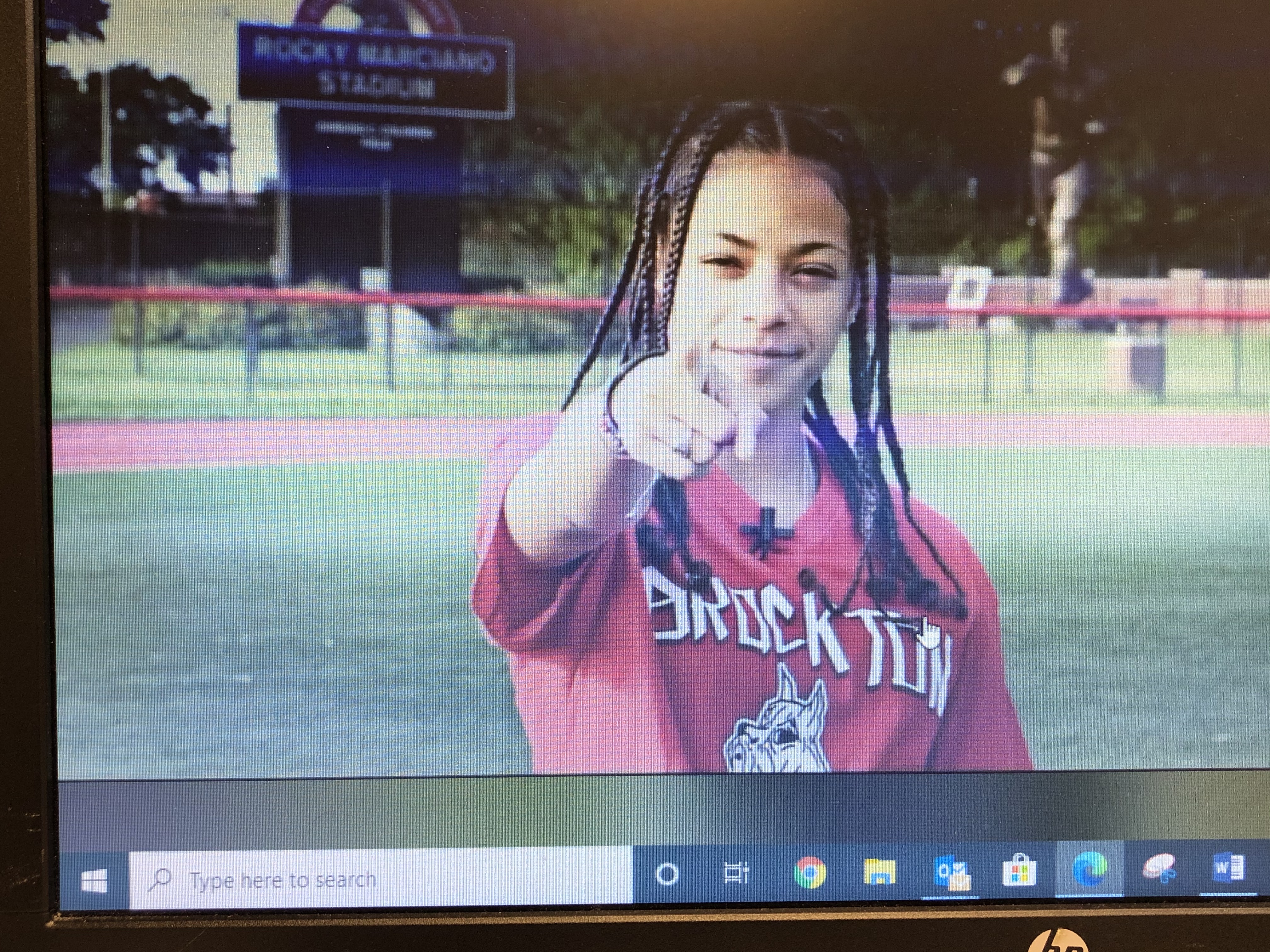 Are you Boxer Tough?
The Brockton High School alumni/ae featured in this new video by Boxer Tough Sports are just recent examples of what has been an amazing and lengthy tradition at the school of combined academic and athletic excellence.
Over the next several weeks, these athletes and others will be featured on our website and social media platforms.
Boxer Tough Sports is a Brockton Community Schools Program designed to provide Brockton's youth access to high quality and affordable sports programs.
This piece was produced and directed by Noube Rateau, '06, with Drone Photography provided by Peter Roche and Ashley Oguadimma. Executive producers were Brett Gormley, '98, and Community Schools Director of Extracurricular and Recreation Programs Matt Campbell.
Featured athletes are:
Vanessa Clerveaux, '12 - Track and Field, BHS 2012, Massachusetts & New England 50m & 100m hurdle record holder indoor and outdoor & BHS, University of Alabama 2017, CAC Silver medalist 100m Hurdles, Haitian National Team
Jenny Caruso, '15
- Soccer, BHS 2015, BHS All Time Leading Scorer, Brown University 2019
Marcus Bullard, '16
Sara Remy, '17 - Track and Field, BHS 2017, 2017 Massachusetts State High Jump Champion, Westfield State University
Matt Caruso, '17 - Football, Track and Field, BHS 2017, Founder of W.O.K.E. Athletes Bryant University
Chris McCaffrey, '17 - Track and Field, Cross Country, 9-time Enterprise All Scholastic, BHS 2017, Stonehill College
Cole Wyman, '18
- Wrestling, BHS 2018, Salutatorian, 3-time All State Champion, 2-Time New England Champion, United States Military Academy (West Point)
Jordan Williams, '19 - Track and Field, BHS 2019, 2019 Massachusetts Track and Field Athlete of the Year, State Record for the Pentathlon, UMass Lowell
---
9/11/2020
BOXER TOUGH SPORTS VIDEO
«
previous
9/18/2020
IMPORTANT NEWS ABOUT EXTENDED DAY VOUCHERS
next
»