(508) 580-7475 | » Email Mostafa Mouhieeddine, Coordinator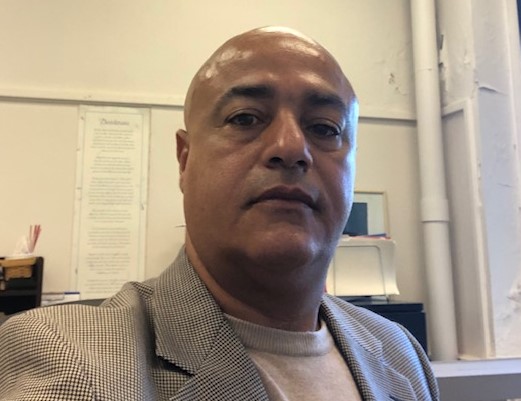 Dr. Mostafa Mouhieeddine, a 13-year Brockton Public Schools educator and participant in the Superintendent's Administrative Internship program, joined the staff as Coordinator of the Adult Learning Center on Sept. 21, 2020.
Since 2007, Dr. Mouhieeddine has worked with students as a Sheltered English Immersion and English as Second Language teacher and coach; he has also worked in the Boston Public Schools as an ESL Pathways Program provider who also heads up professional development, workshops and courses in these same areas. He also served on the adjunct faculty at the University of Massachusetts at Boston and taught in-service and pre-service courses for the state Department of Elementary and Secondary Education.
Dr. Mouhieeddine ventured from his native Morocco at age 18 with a vision of the American dream. From the day he arrived, he said he has viewed the United States as a beacon of hope. He earned his GED, now called the HiSET or High School Equivalency credential, and a love of learning led to college, higher degrees and a vocation in education. His teaching career began in the City of Everett as an Adult Educational Teacher where he taught immigrant students English as a second language.
That first position unlocked his passion for adult education, linguistics, cultural literacy, bilingualism, second language reading and writing development, and more – a passion he still feels as strongly today and that he will bring to the ALC where he said students' cultures, languages and knowledge "are assets that we as educators need to build upon to create spaces where individuals are affirmed."
Dr. Mouhieeddine earned a Bachelor of Arts degree in Psychology and a Master of Teaching degree in Cultural Diversity from the University of Massachusetts, Amherst; a Master of Education in Applied Linguistics from the University of Massachusetts, Boston; and a Doctorate in Curriculum and Instruction from New Mexico State University, Las Cruces, NM.