Adult Aqua Exercise Combo Mon.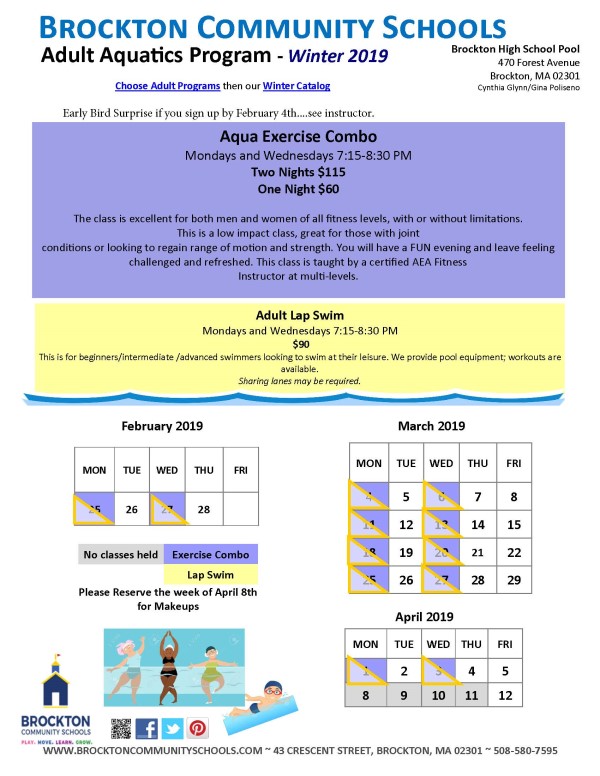 Are you looking for a FUN and FIT way to get moving? This is the class for you! Join this class to boost your energy, strengthen your core and burn fat with a TOTAL BODY WORKOUT!
Each class combines deep water and shallow water workouts, excellent for men and women of all fitness levels, with or without limitations. This low impact class is great for those with arthritis or joint conditions. You will have a FUN evening and leave feeling challenged and refreshed. Bring drinking water. Aqua snearkers are recommended. Resistance gloves are welcome but not necessary. Use of buoyancy belts and other equipment will be provided.
Swimming skills are not required but you should be comfortable in the water. You will not be going under water but you may get splashed.
Sessions:
6
Dates:
2/25/2019 to 4/1/2019
Meeting Time:
Monday 7:15 PM - 8:30 PM

Location:
Brockton High School - Pool
Instructors:
Cindy Glynn
Gina Poliseno

Fees:
Discounts & Other Fees:
Note: Registration has ended
Related Class Offerings