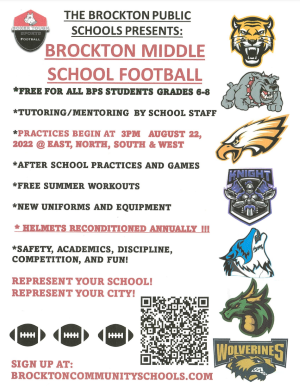 The Brockton Public Schools will be offering middle-school students (Gr. 6-8) a free, Fall 2022 after-school football program with tutoring, mentoring, brand new uniforms and equipment.
If you are interested, please fill out the Football Consent and Release form below so we can assess preliminary interest in order to purchase supplies and qualify for the league.
More information will be coming soon! This is a great opportunity for your child to represent their school and city.
#AreYouReadyForFootball
?